Considered our most iconic space, the Sails Pavilion offers 90,000 sq. ft. of sweeping views of the city and bay. Glass-enclosed with an industry standard tradeshow floor, the area is flexible for any type of event activity ranging from upscale receptions to exhibits.
Customize your event with LED lighting that is visible both inside and outside, illuminating the San Diego skyline and waterfront.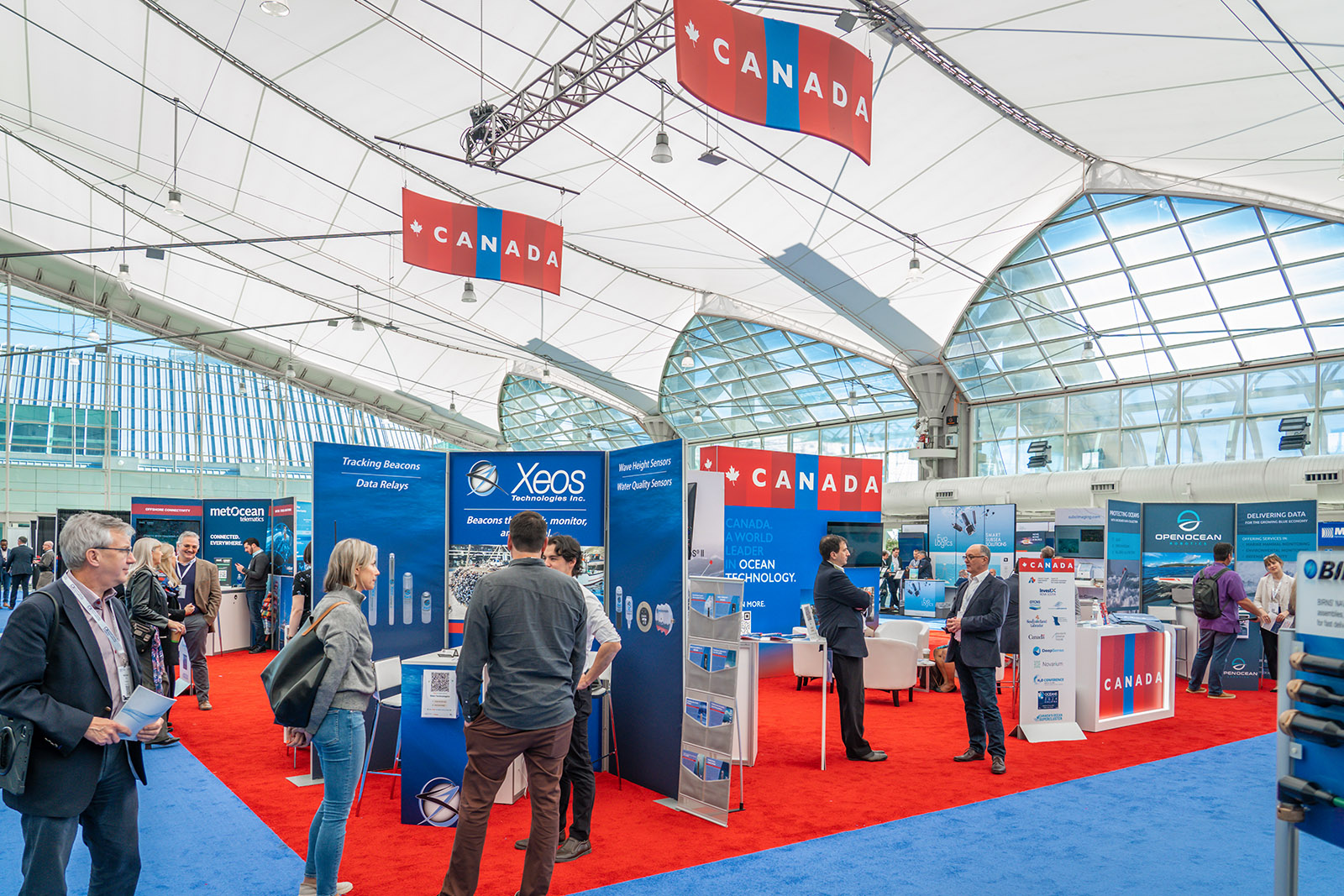 Bright and airy, the Sails Pavilion is ideal for catching downtime between sessions and shopping for event goods.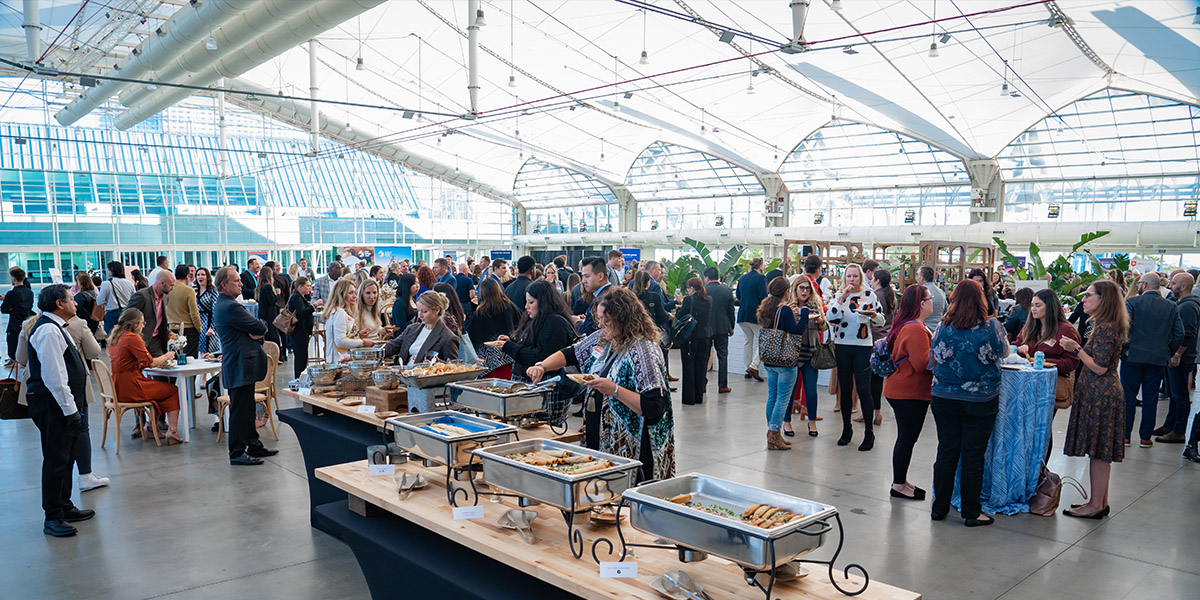 Lounging under the high ceilings with natural light will give your guests a boost to make it through a busy day.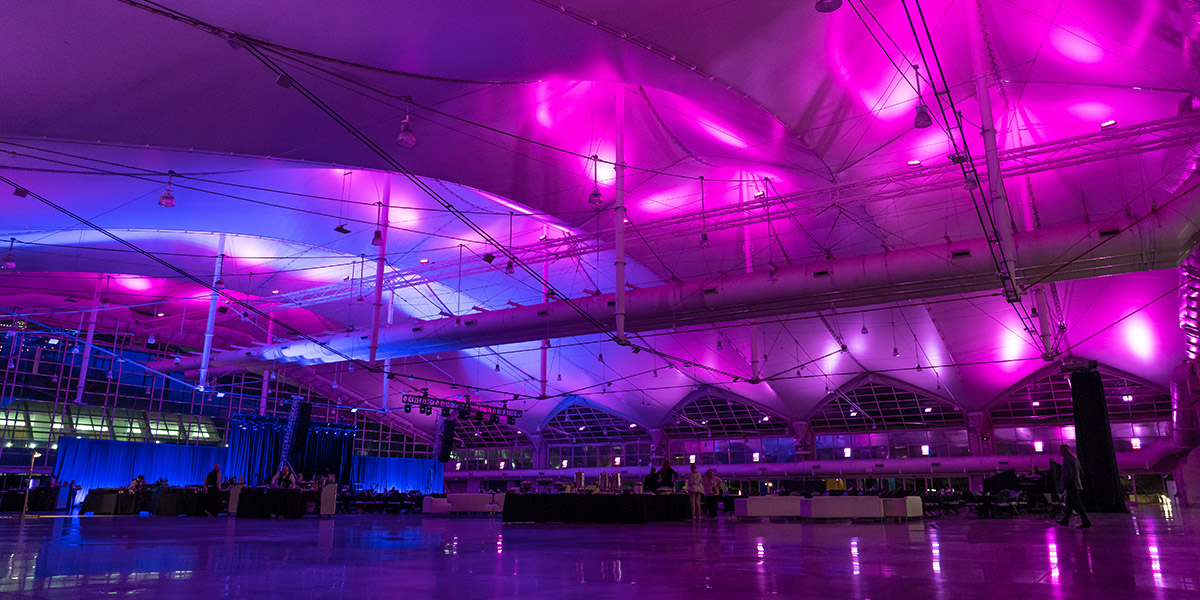 Light the night with state-of-the-art LED lighting.
Light the city skyline with your event colors!
High ceilings give exhibitors room to breath.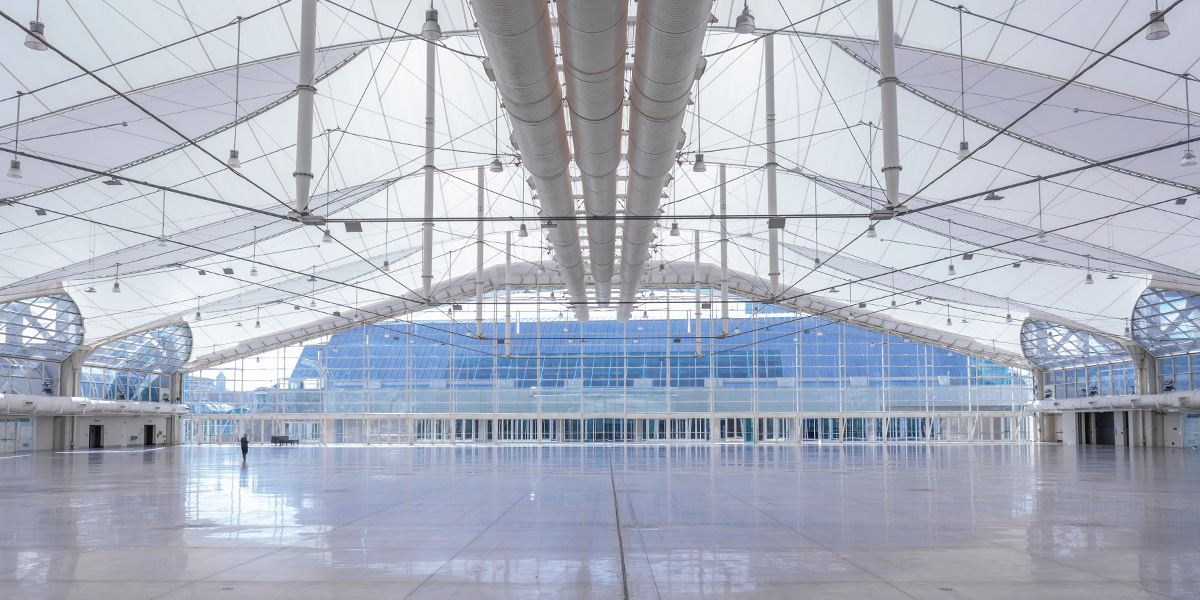 The open-air feel of the Sails Pavilion makes for a relaxing event space.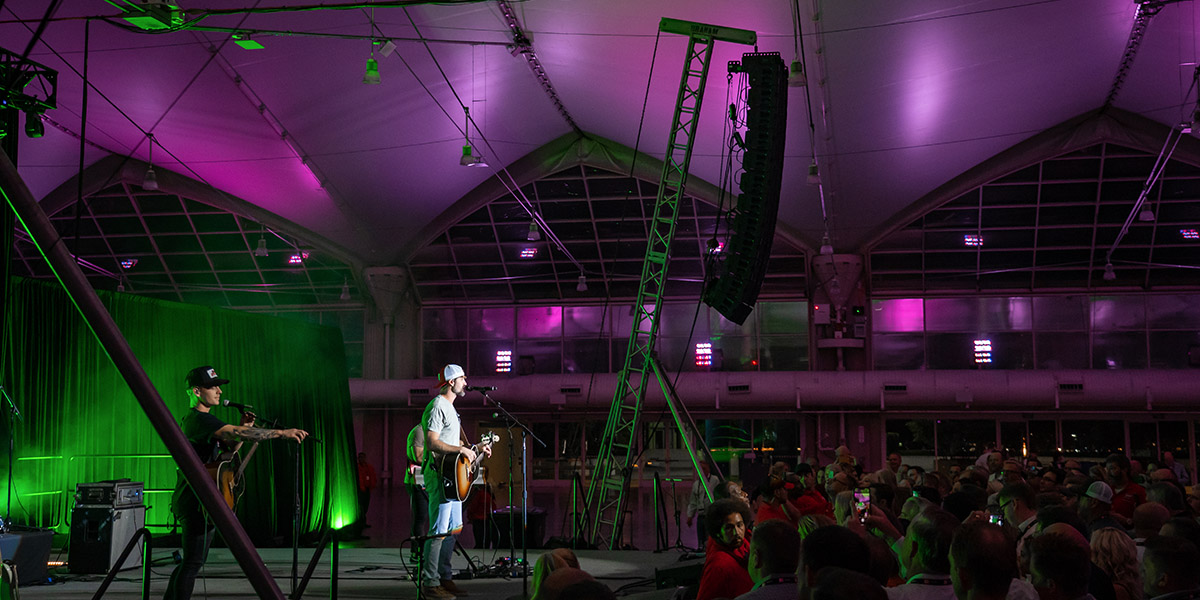 Treat your attendees to amazing entertainment in a beautiful setting.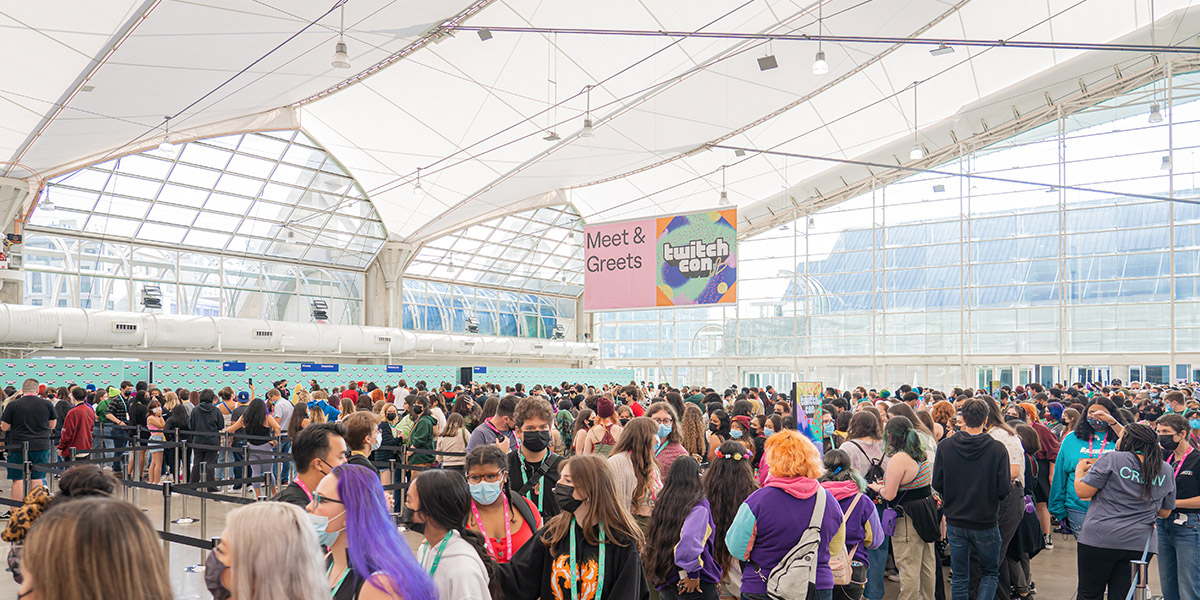 The large space is perfect for line management areas.
| Hall | Dimensions | Sq. Ft. | Ceiling Ht. |
| --- | --- | --- | --- |
| Sails Pavilion | 299' x 305'5" | 90,000 | Varies |
| Hall | Theater | Classroom | Banquet | Reception |
| --- | --- | --- | --- | --- |
| Sails Pavilion | 8,700 | 6,100 | 4,000 | 8,700 |
Concrete flooring and sails roofing were recently replaced.
Lighting Designer is available for fully customized lighting events and special programs.
Floor Load is 150 lbs. per sq. ft.
Floor utility boxes are on 30 ft. centers; all boxes have phone and electrical.
Ceiling height is 27' to the bottom of lighting encasement.
Access to two freight elevators.