Our 2.6-million-square-foot facility is located along the waterfront in downtown San Diego, steps from the bustling Gaslamp District. Our Convention Center and our team are recognized as leaders in our industry and we have received the Venue of Excellence award from the International Association of Venue Managers (IAVM).
Our Purpose: The San Diego Convention Center is the region's premier gathering place, hosting conventions, trade shows and community events that economically benefit the City of San Diego and advance our convention and tourism industry.
Our Promise: To provide our customers and guests outstanding service, consistently exceeding expectations, so that they want to come back over and over again, to invest further in San Diego.
Clockwise from top left: With the Gaslamp District just steps away you can enjoy all it has to offer between meetings; Our team members are always available to lend a helping hand; Students gather in Plaza Park to seal the 10th anniversary time capsule, which is still buried.
The process of creating the Convention Center began with a major downtown redevelopment in the late 1970s that led to City voters approving a proposal to build the waterfront convention center in 1983. City Council created the San Diego Convention Center Corporation in 1984 to manage and operate the new facility upon completion. The Port of San Diego agreed to fund the entire project at a cost of $164 million with no debt service.
On November 21, 1989, the San Diego Convention Center opened for business after two and a half years of construction. The demand to book an event was so high, that the need for more space was soon apparent.
In 1998, City voters approved a proposition to expand the Convention Center by a 62 percent vote. In November 2001, the Phase II expansion nearly doubled the size of our building to allow for a greater amount and size of events.
In June 2016, we launched the largest series of upgrades in the building's history after qualifying for funding from a California IBank loan. This funded eight capital projects including a total renovation of our iconic Sails Pavilion and modernization of escalators. More upgrades were funded by our own reserves, such as a building-wide LED light fixture conversion, restroom renovations, digital signage and new chairs.
We are a nonprofit public benefit corporation created by the City of San Diego to manage, market and operate the San Diego Convention Center. We are led by a volunteer Board of Directors, comprised of business and community leaders appointed by the City Council who establish policy for the Corporation. Our Executive Team leads day-to-day operations.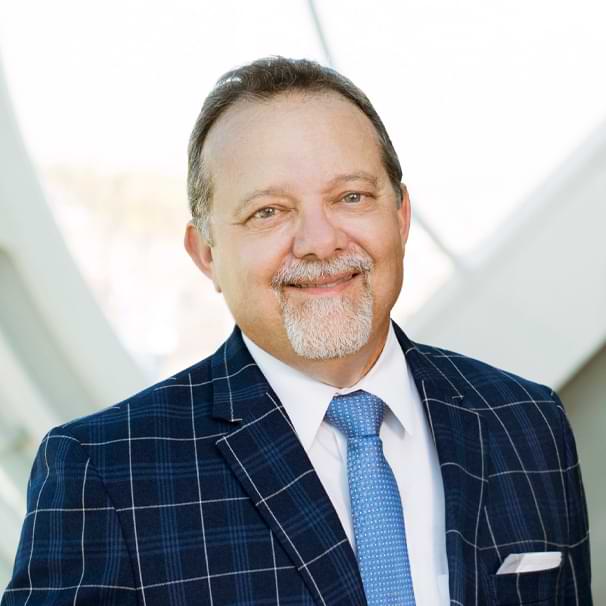 PRESIDENT & CEO
Clifford "Rip" Rippetoe, Certified Venue Executive (CVE), is a convention and meeting industry leader who has served as President and CEO of the San Diego Convention Center Corporation since 2016. He has worked for organizations hosting top national tradeshows and conventions, including the Olympic Winter Games of 2002, and for large-scale public assembly facilities such as the Las Vegas Convention Center, the Salt Palace Convention Center in Salt Lake, and the Kentucky Expo Center. From 2020-2021, Rip served as Chair of the International Association of Venue Managers (IAVM) Board of Directors.
In San Diego, he serves as Chair of the Sports San Diego Advisory Board. He also serves on the Boards of the Downtown San Diego Partnership, Jacobs & Cushman San Diego Food Bank, San Diego Regional Chamber of Commerce, and San Diego Regional Economic Development Corporation. In support of arts and tourism, he is a Steering Committee Member for the Comic-Con Museum and an Advisor for the San Diego County Lodging Association and the San Diego Tourism Authority.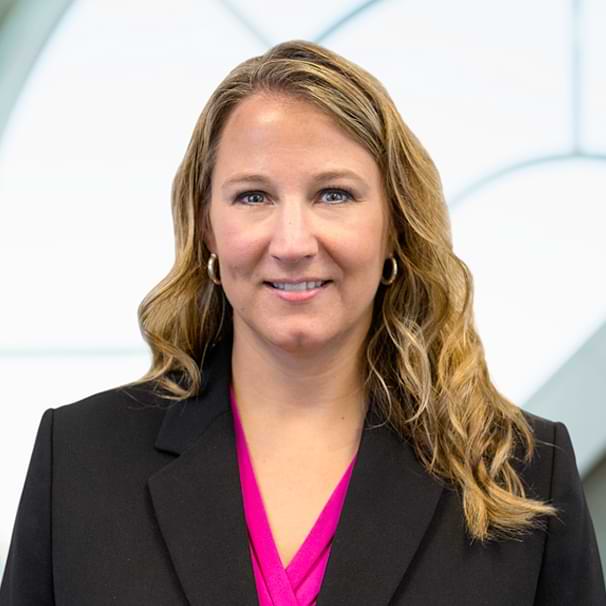 CHIEF FINANCIAL OFFICER
Mardeen Mattix began her career at the San Diego Convention Center in 1998. She brings a broad base of knowledge gained through roles across the organization, including positions in Event Management, Sales and Marketing, Accounting and Finance.
Mardeen has led the Convention Center through many successful audits and system technology integrations. She has also been instrumental in improving business processes throughout the organization.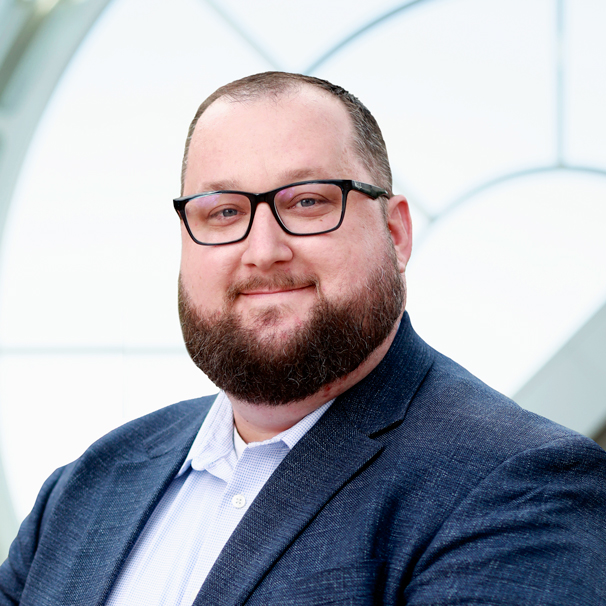 CHIEF OPERATING OFFICER
Corey Albright is an accomplished strategic leader focused on developing comprehensive approaches to maximize the value of business opportunities. Refined with over a decade of experience, his visionary perspective, creativity, and dedication to continuous planning and preparation has led to the successful brokering and execution of deals totaling more than $1 billion in value.
Corey is a San Diego native and U.S. Navy combat veteran having served multiple tours in Iraq and Afghanistan.
EXECUTIVE VICE PRESIDENT, SALES & REVENUE
Andy Mikschl leads sales strategy and vision. He has over 30 years of combined hospitality and convention center experience, working first in hotel sales and operations before joining the San Diego Convention Center in 2000.
Throughout his professional career, he has worked collaboratively with clients and hospitality partners to establish lasting professional relationships and help create world-class events.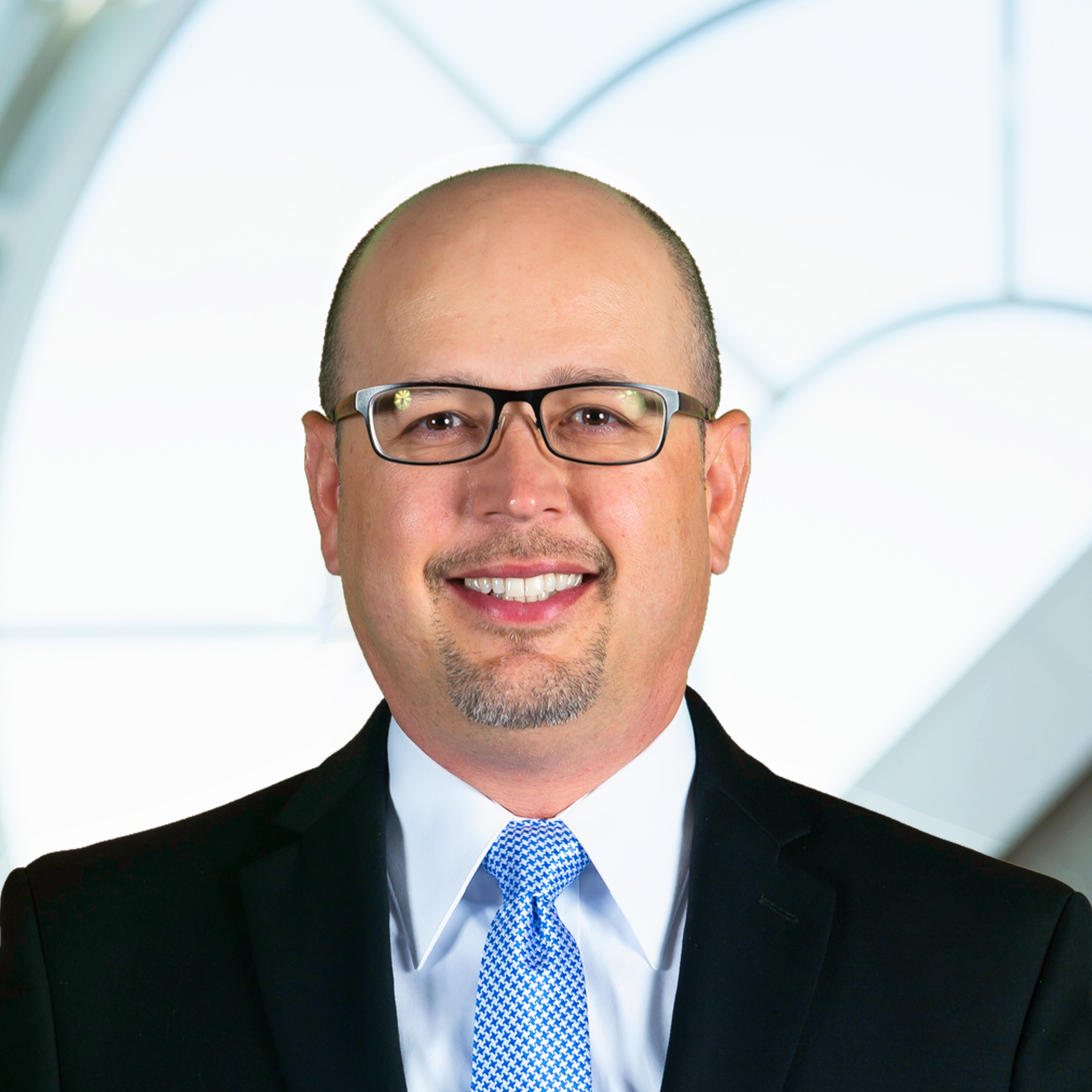 DISTRICT MANAGER, SODEXO LIVE!
Gabriel "Bobby" Ramirez brings over 30 years of food and beverage experience, including more than 18 years partnering with the San Diego Convention Center. Bobby excels at providing strategic operations, growth, and performance, along with a passion for memorable catered experiences. Bobby has led teams of over 1,100 employees for events such as Cisco Live (35,000 meals per day) and Comic-Con.
Bobby is committed to supporting community outreach programs, producing sustainable events, and contributing to the local economic recovery.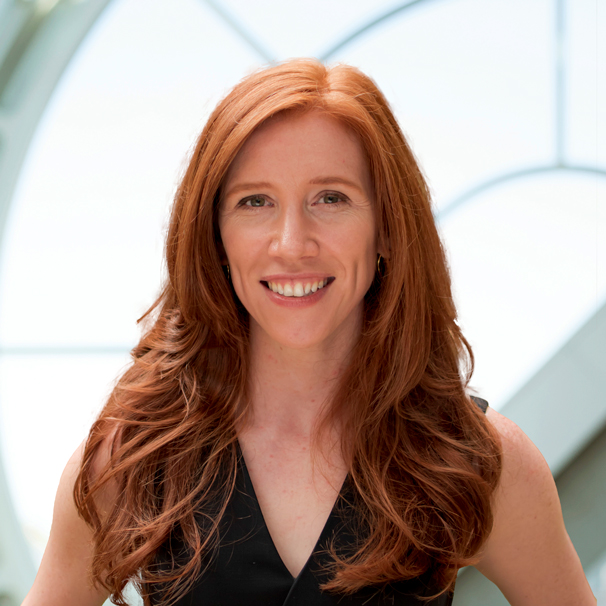 EXECUTIVE DIRECTOR, MARKETING & COMMUNICATIONS
Maren Dougherty leads public relations, digital marketing, and corporate communications for the San Diego Convention Center. Bringing more than 15 years of communications and marketing experience, Maren has held leadership positions with the Autry Museum of the American West and the Balboa Park Online Collaborative. She has written for publications such as Fodor's San Diego, San Diego Magazine, and National Geographic Adventure. Her volunteer service includes serving on the Board of Directors of transcenDANCE Youth Arts Project.
Maren received the 2021 San Diego Public Relations Professional of the Year Award from PRSA San Diego/Imperial Counties and was a 2022 Tribute to Women & Industry Honoree of YWCA San Diego County.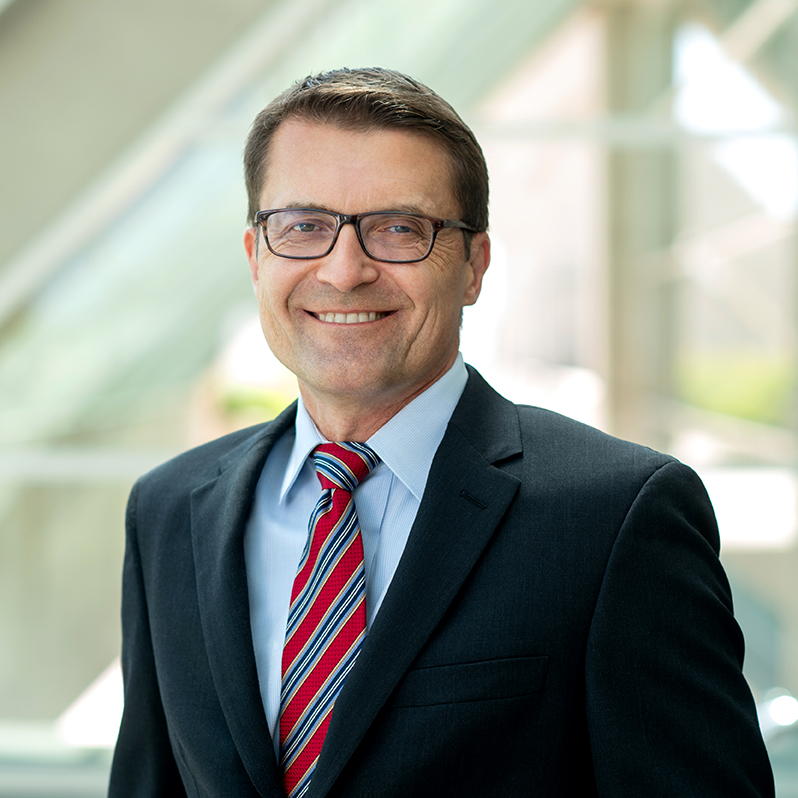 EXECUTIVE DIRECTOR, HUMAN RESOURCES
Michael Milligan is a senior human resources professional who joined our San Diego Convention Center team in June 2022. He has a proven track record of solving business problems for profit and non-profit companies, including SYHealth, Father Joe's Villages, Family Health Centers of San Diego, and Teledyne.
Michael holds an SHRM-SCP designation and received his MBA degree from Point Loma Nazarene University. In 2014, he was part of the leadership team that received the Crystal Award at the SD SHRM Workplace Excellence Awards.