Our ground-floor lobby has barrel-vaulted windows that make excellent use of natural light and provide panoramic views of downtown San Diego. Recently refinished, the carpet and walls are neutral and elegant, allowing your event's branding and décor to shine.
Lobbies remain spacious in our upper and mezzanine levels as well. Flexible space used for receptions, registration or networking areas is common outside of our ballroom and meeting room entrances.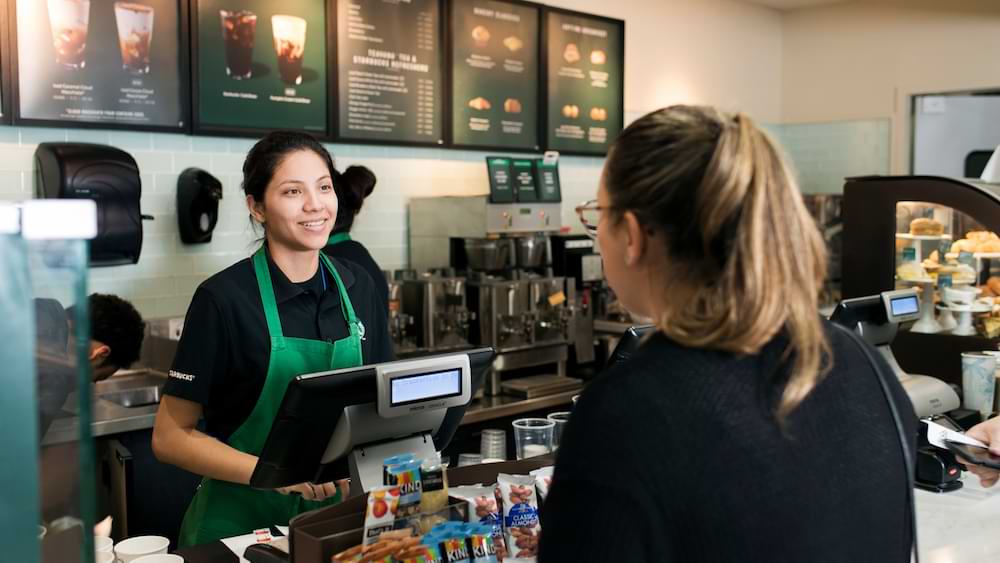 Refuel at one of three Starbucks locations conveniently located in the lower-level lobbies.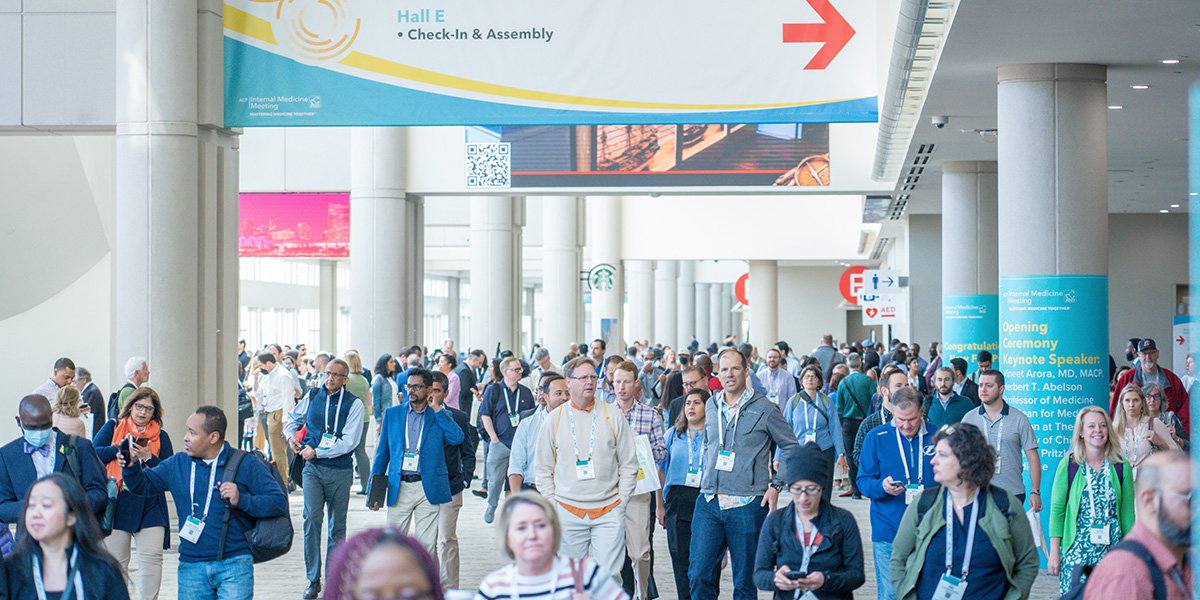 Large open lobbies allow guests to mingle and network between meetings.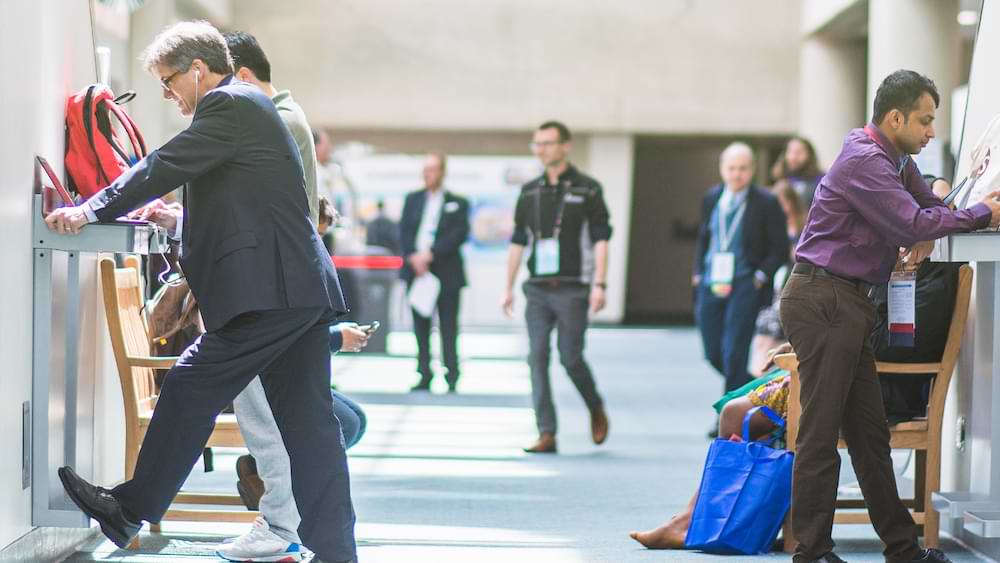 Free wifi, paired with 27 charging stations in the lower-level lobbies, provides a convenient way to charge devices and check emails.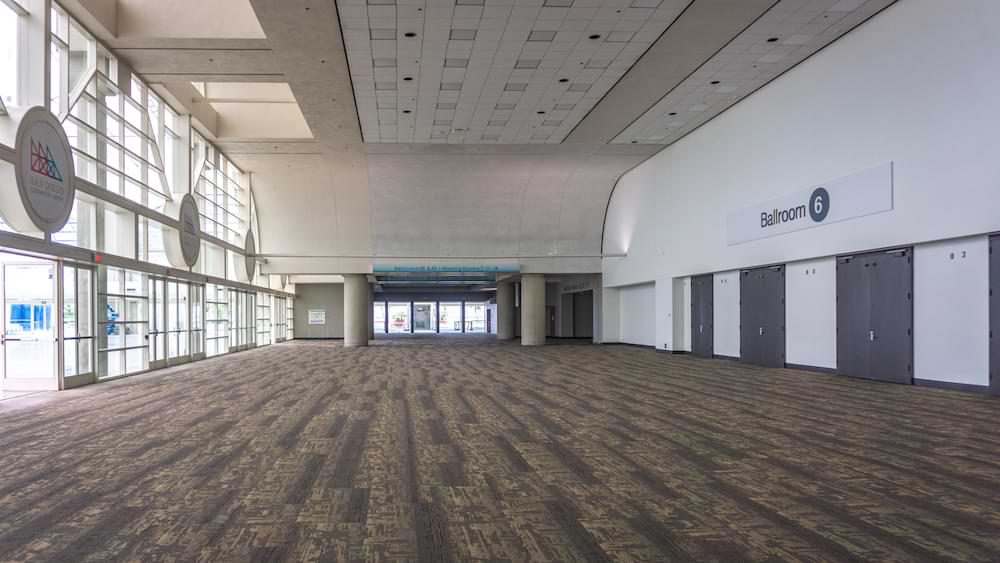 The lobby outside of Ballroom 6 is well-suited to registration or pre-function events.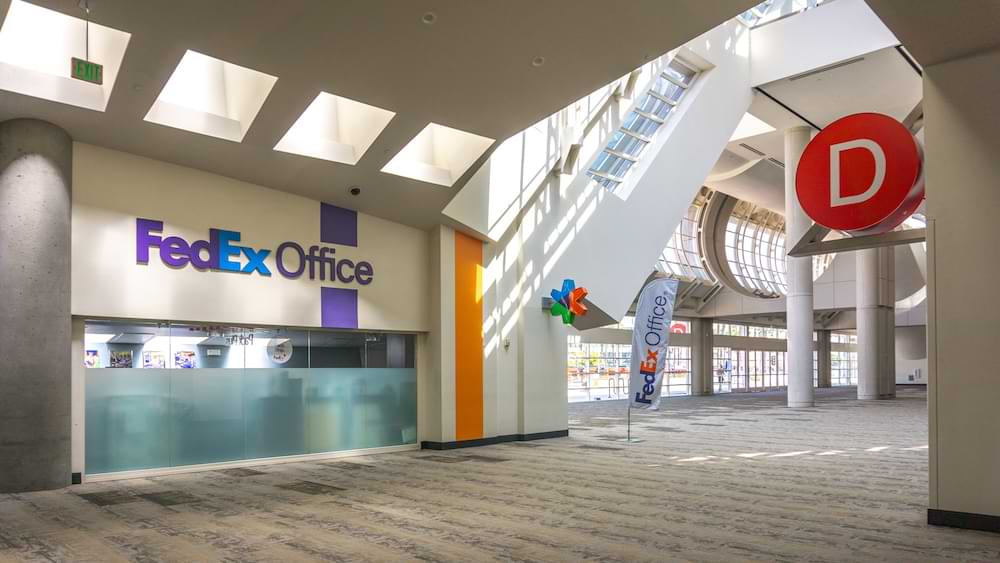 Printing, packing and shipping are at your fingertips with the FedEx Office Business Center in Lobby D.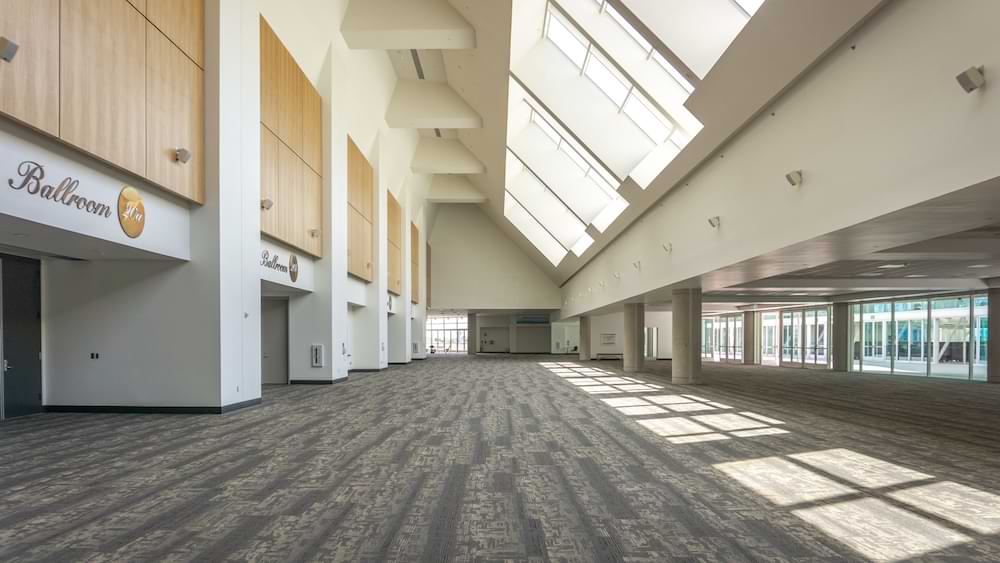 Ballroom 20 offers a spacious, light and airy lobby for registration and receptions.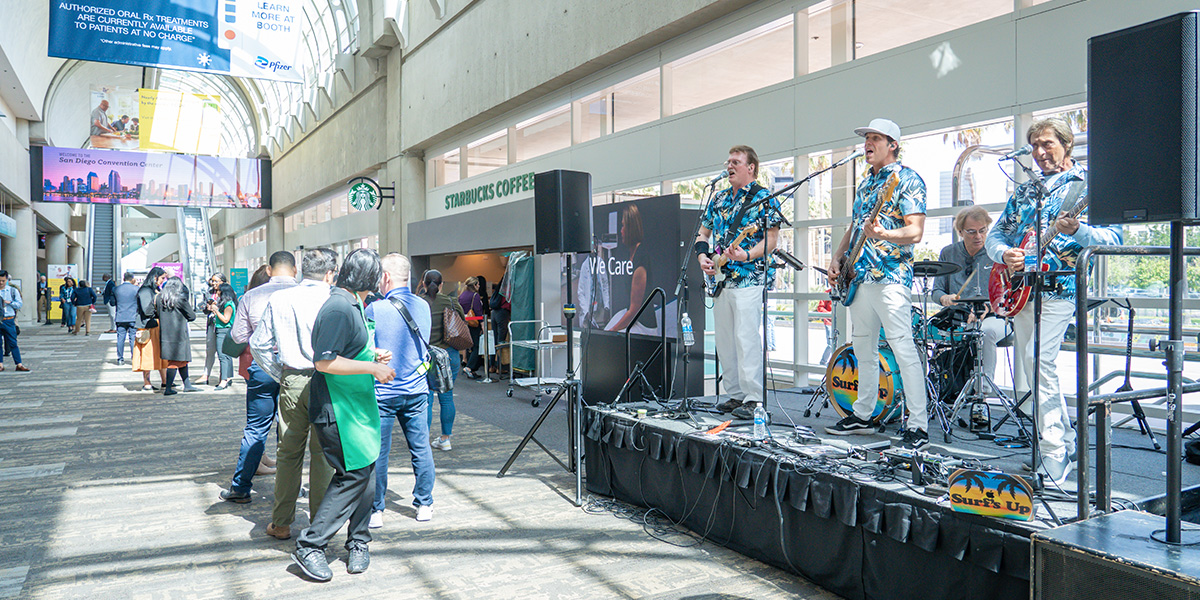 Lobbies are the perfect place to build energy and excitement for your attendees.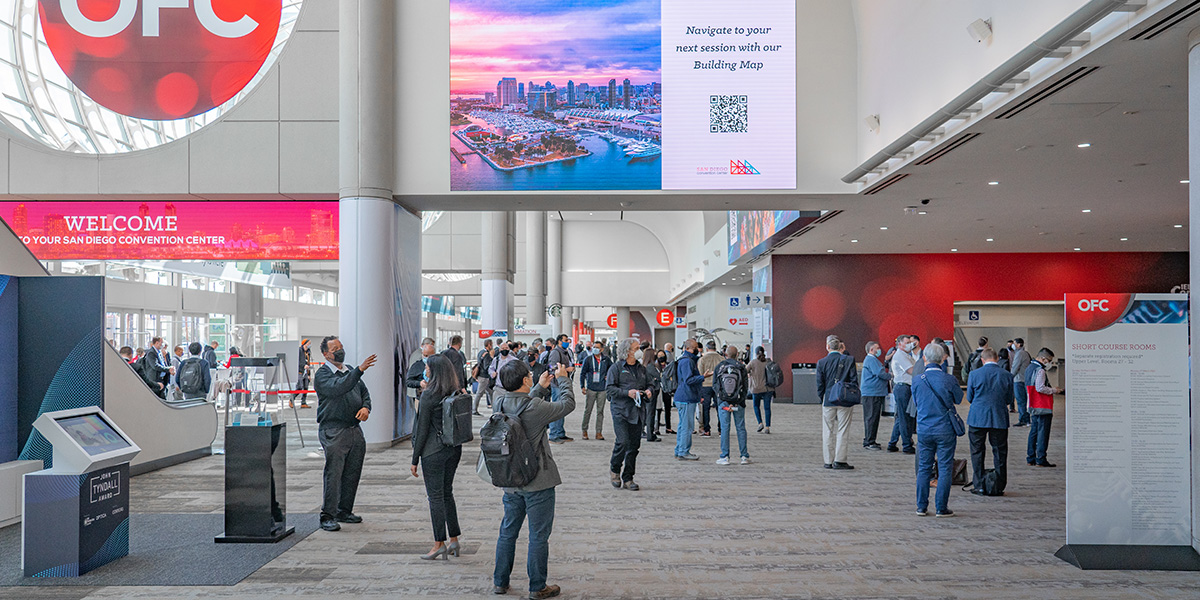 Keep your attendees informed with customizable digital signage throughout the lobbies.
Free Wi-Fi is available throughout all lobbies with options for upgrade
Wall-mounted charging stations
FedEx Office Business Center in Lobby D, offering printing, shipping and other services
Flight boards in Lobbies A and E
Starbucks in Lobbies A, C and E
Water bottle fill stations
An inclusive and accessible restroom with two private single-occupancy rooms, each with a locking door and floor-to-ceiling walls, is in Lobby A
Mothers Lounges are available in the women's restrooms in Lobbies A and E
We partner with Digital Conventions to offer permanent and mobile video screens in the lobby. Permanent screens are located near key entrances and several sizes of mobile screens are available for placement. Learn more about digital signage.