Our seven outdoor terraces are ideal for breaks between sessions, designated networking times or catered receptions. At the midpoint of the terraces is an elevated observation deck with sweeping views of San Diego Bay.
Next to the observation deck, an illuminated skywalk leads to the Grand Staircase at the front of the building. Plaza Park, located outside of Hall H, is a two-acre dedicated green space and a unique venue for outdoor activations.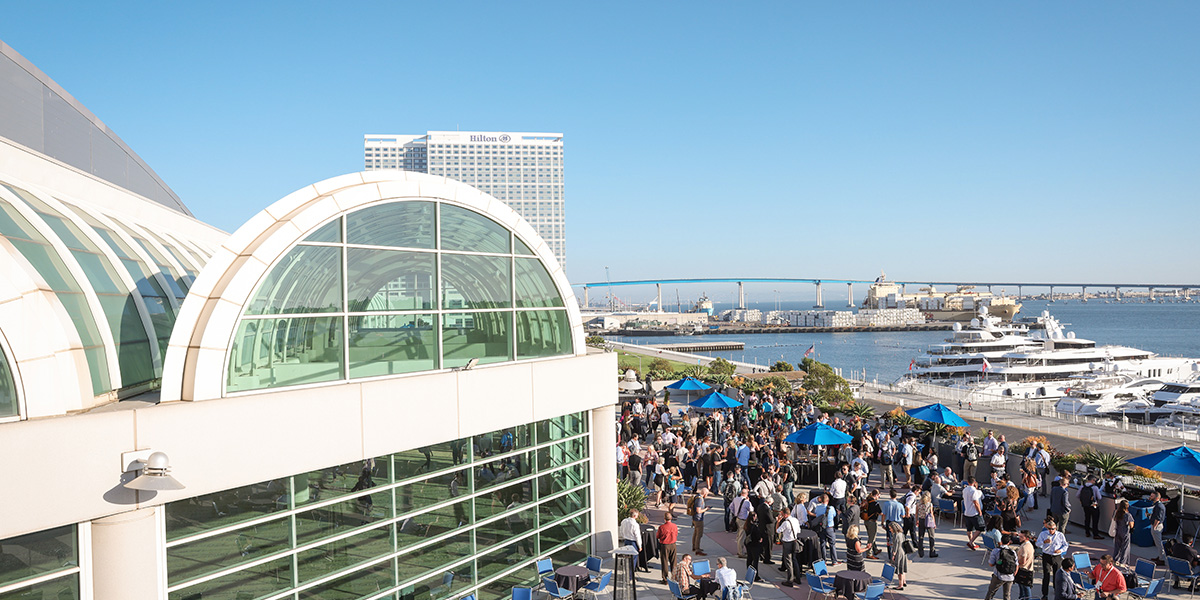 Overlooking the San Diego Bay and steps from downtown, our location is perfect for outdoor gatherings.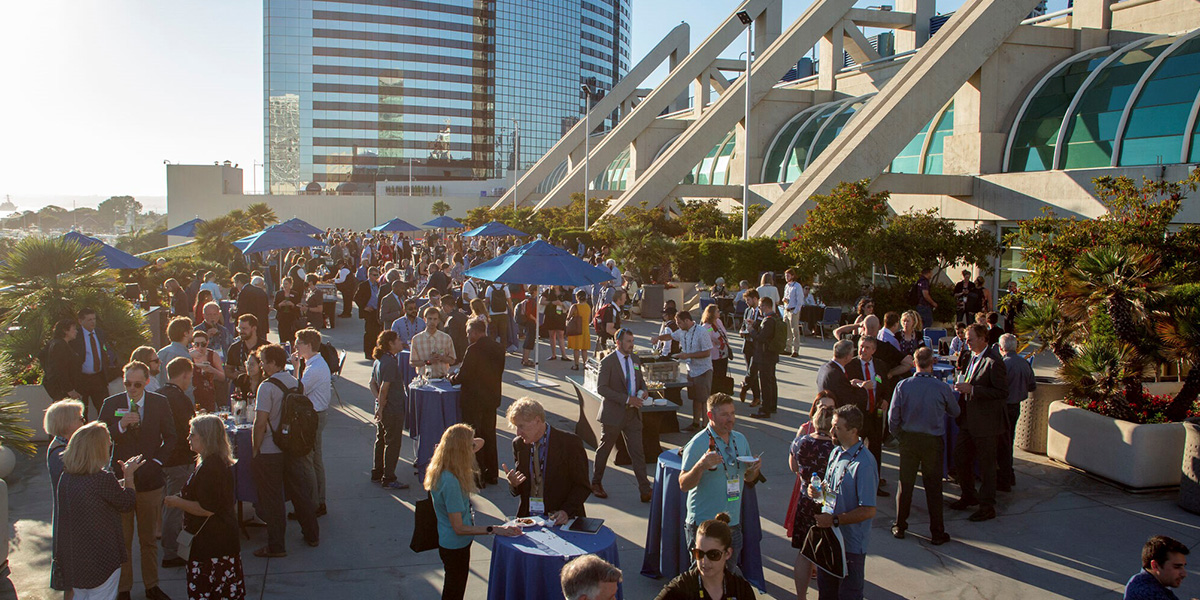 Treat guests to panoramic sunset views.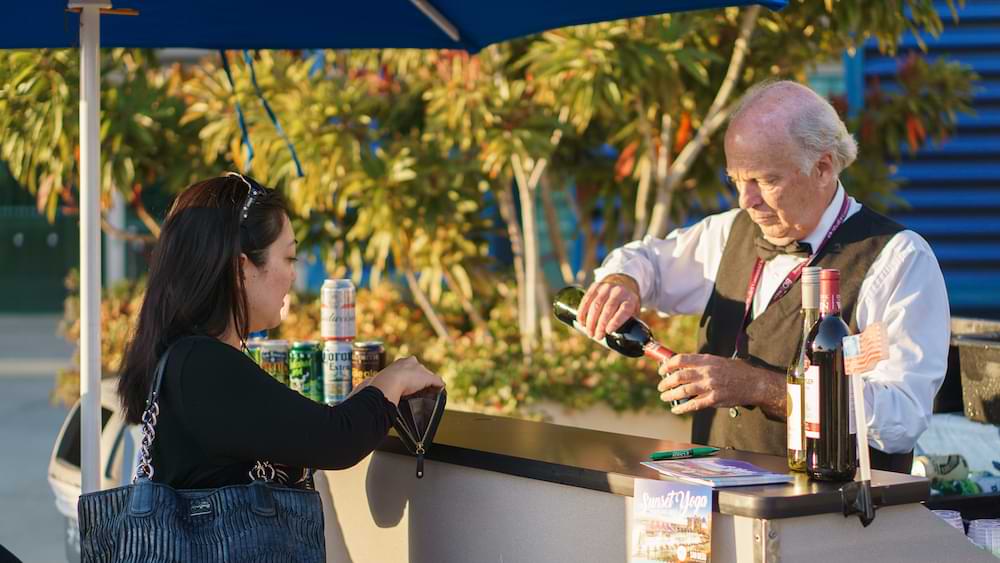 Guests enjoy outdoor receptions at the end of event-filled days.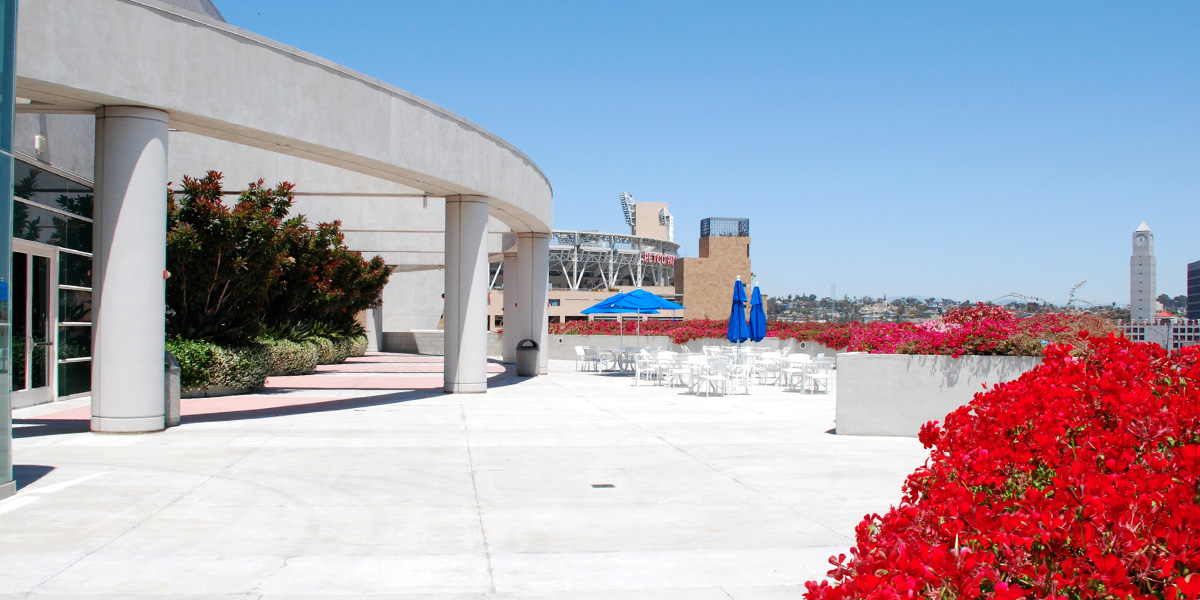 The East Terraces include space for more intimate gatherings.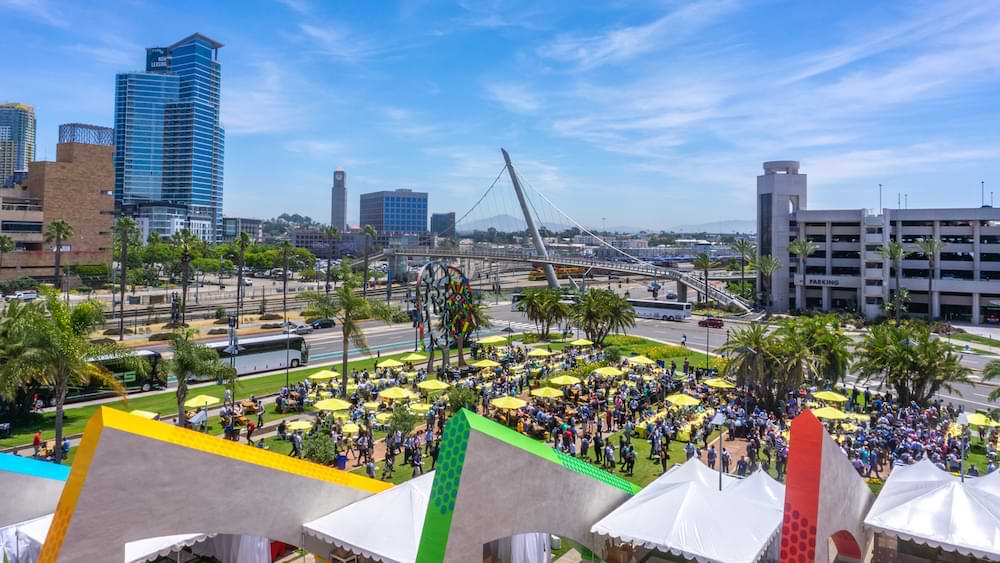 Plaza Park is a picturesque setting for lunch outdoors with views of the city.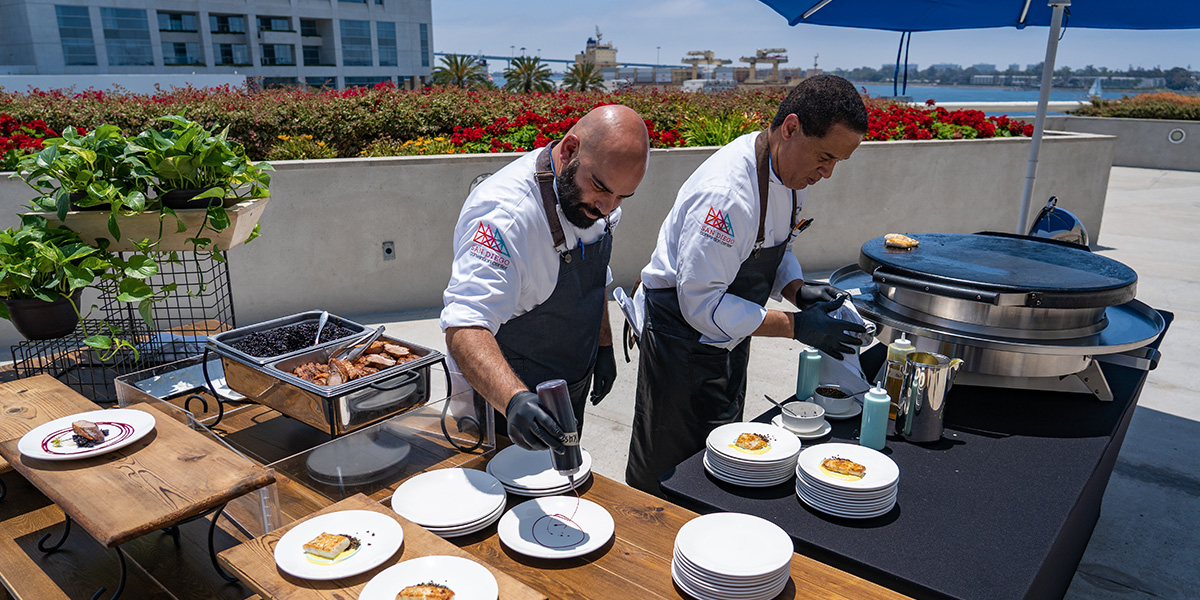 Outdoor catering makes for an amazing meal with a bay view.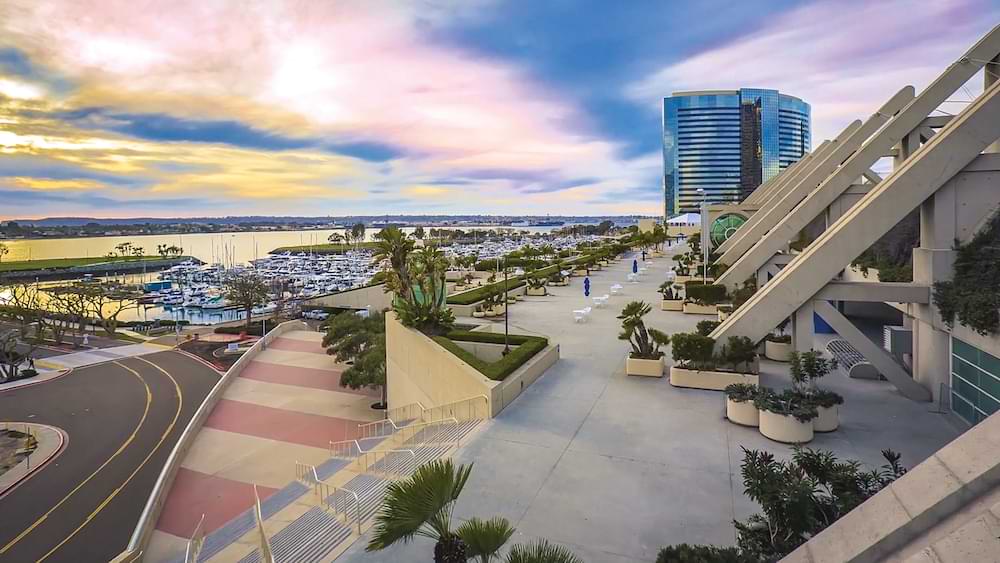 Enjoy sweeping views of the sunset from any location on the bayside terraces.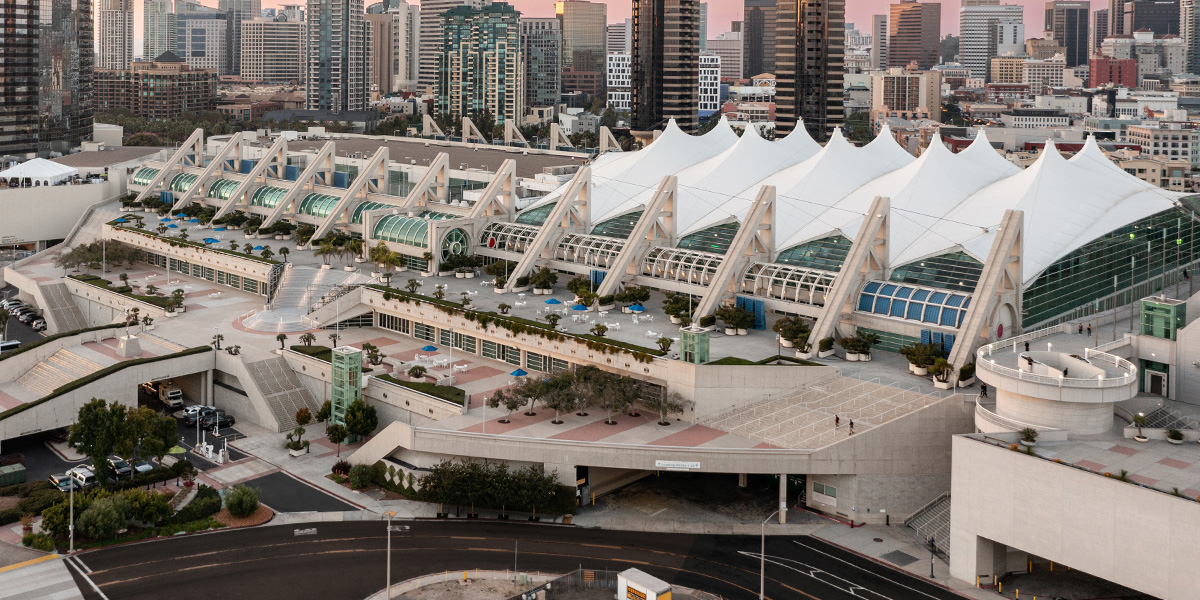 With over 184,000 square feet of outdoor terrace space, the possibilities are endless.
| | Dimensions | Sq. Ft. |
| --- | --- | --- |
| East Mezzanine Terrace | See Event Manager | 18,262 |
| West Mezzanine Terrace | See Event Manager | 18,777 |
| Pavilion Terrace | 247'6" x 47'6" | 17,920 |
| West Terrace | 282'6" x 47'6" | 19,955 |
| Plaza Terrace | 249'6" x 87'0" | 11,752 |
| East Terrace | 68'8" x 25'0" | 20,422 |
| Center Terrace | 208'5" x 50'6" | 11,395 |
We have seven unique terrace spaces: East Mezzanine Terrace, West Mezzanine Terrace, Pavilion Terrace, West Terrace, Plaza Terrace, East Terrace and Center Terrace.
Some Mezzanine level meeting rooms have direct access to terraces.
Outdoor spaces have well-maintained planters and foliage.
Power access and specialty lighting are available.