From large banquets for 5,000 to intimate meals for five, our food and beverage team has the ingredients and service to provide the exact culinary experience you're looking for.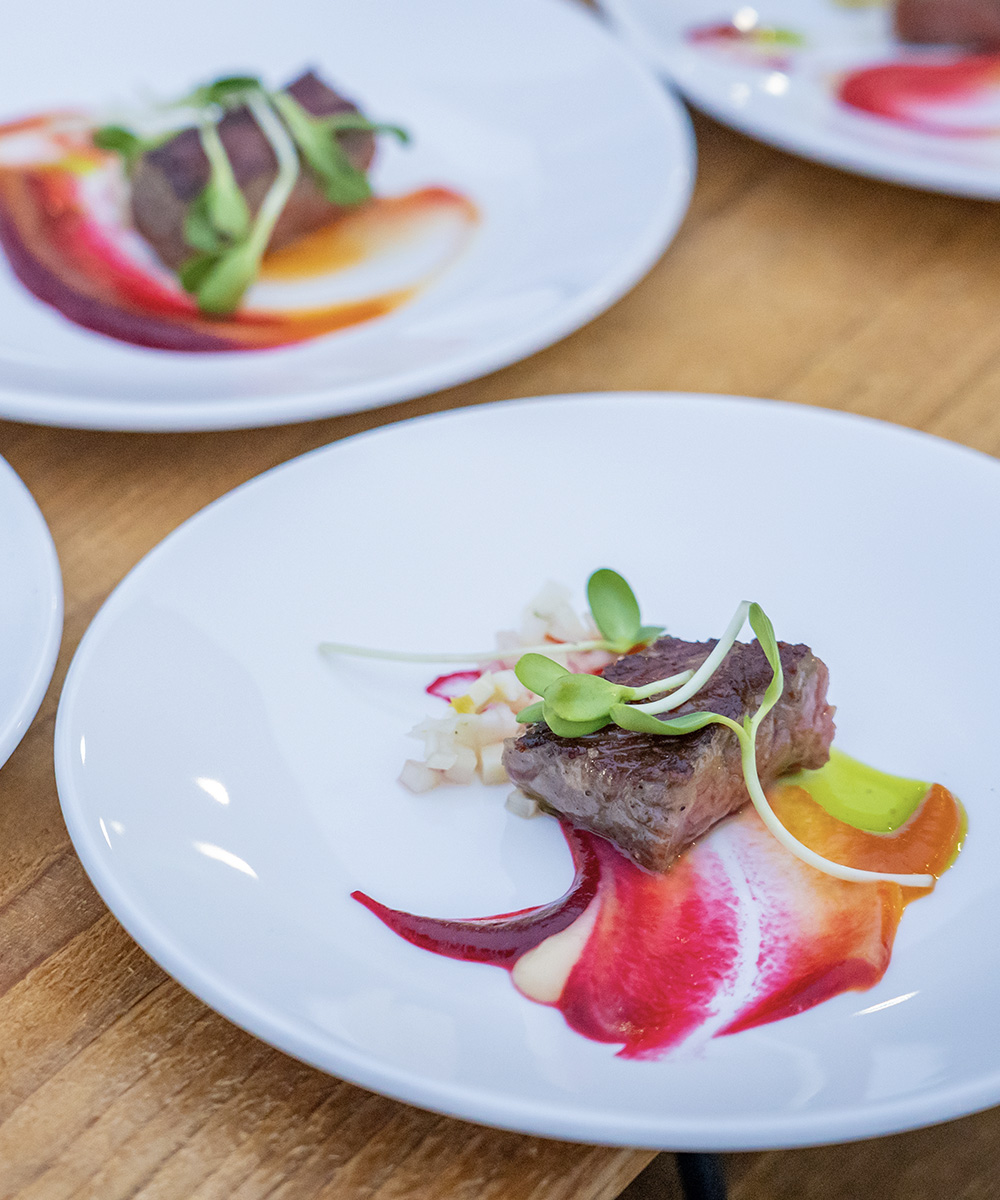 FRESH, Local, Sustainable
Menus & Cuisine
Our team will work closely with yours to fully customize menus for your event's specific needs. We are ready to craft any creative theming that will align with your event's overall experience.
While we can create delicious food of any cuisine, we are specialists in San Diego's own authentic regional flavors and ingredients, including seafood, Mexican dishes and craft beer.
Indoor & Outdoor Catering
We offer a wide range of indoor and outdoor dining experiences. Together with you, we can plan an intimate, sunset reception on one of our expansive waterfront terraces, a plated banquet in one of our ballrooms or a one-of-a-kind meal in our glowing Sails Pavilion.
Seasoned Professionals
San Diego attracts some of the finest culinary and hospitality talent; the team is full of seasoned professionals working as chefs, bartenders, servers and catering managers. Leading the team is Executive Chef Sufi Karaien.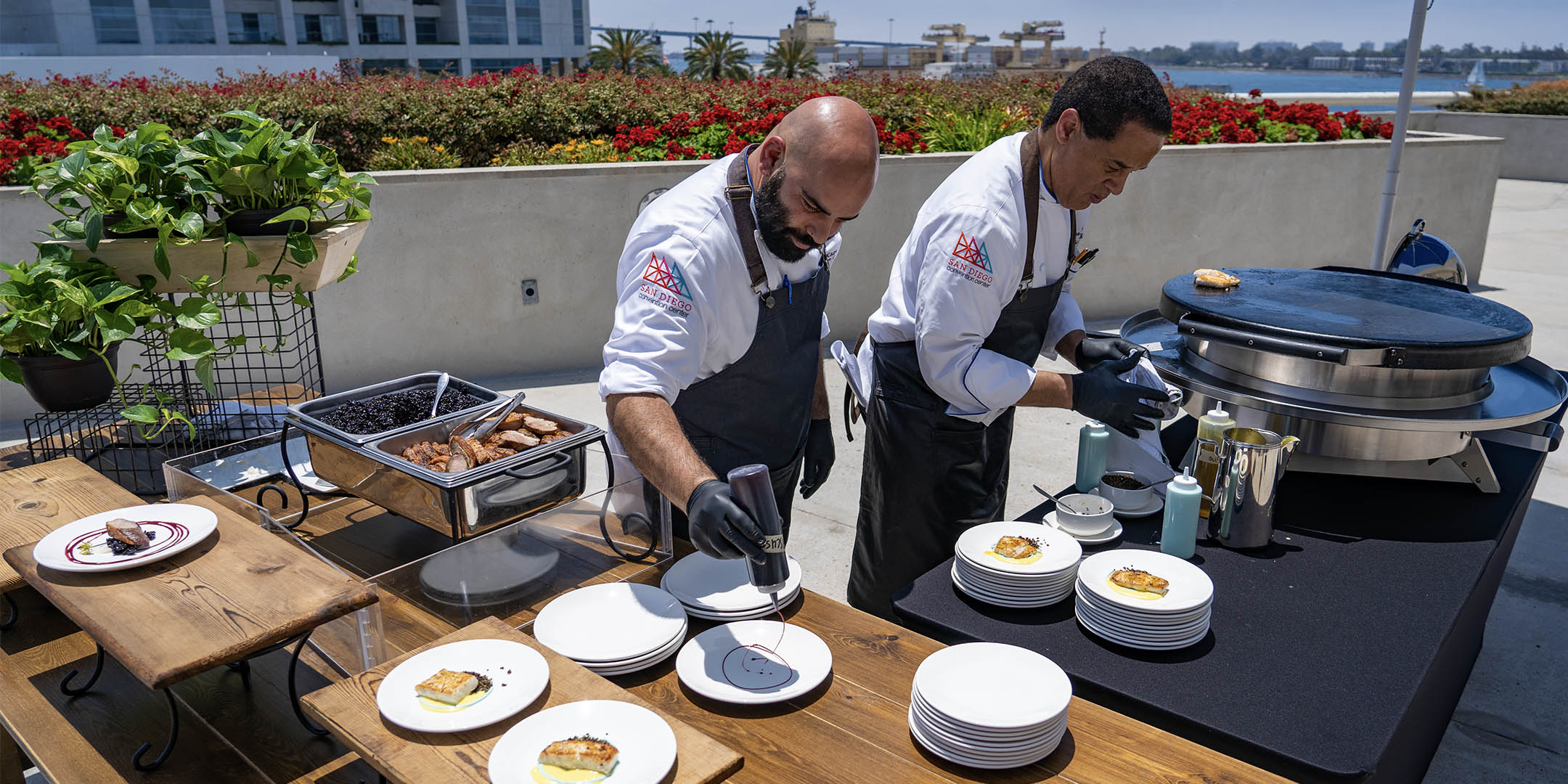 Sustainability
Our food and beverage team plays a crucial role in our overall sustainability efforts. All unserved food is donated to the San Diego Rescue Mission and our in-house kitchens compost all food scraps. We source food locally and purchase within a 150-mile radius whenever season permits.
Health & Safety
We support the well-being of attendees through industry-specific measures that include, but are not limited to:
Menus designed with modern safety and hygiene practices at the forefront
Targeted kitchen disinfection, sanitation and cleaning schedules
Additional PPE requirements, including an extended glove policy
Specialized and regimented health and safety trainings
Point-of-sale barriers and cashless payment systems at retail outlets