Meetings and conventions generated an estimated $1.2 billion in regional economic impact last year, January through December 2022.
With major medical meetings, tech conventions, the return of Comic-Con, and more, 2022 was the first big year back for the San Diego Convention Center since 2019.
The full return of events certainly had an impact on the Center and the events industry, but what about the greater San Diego area? Across more than 100 events, the influx of visitors through out-of-town attendees, show staff, exhibitors, and contractors made a splash that rippled across the entire region.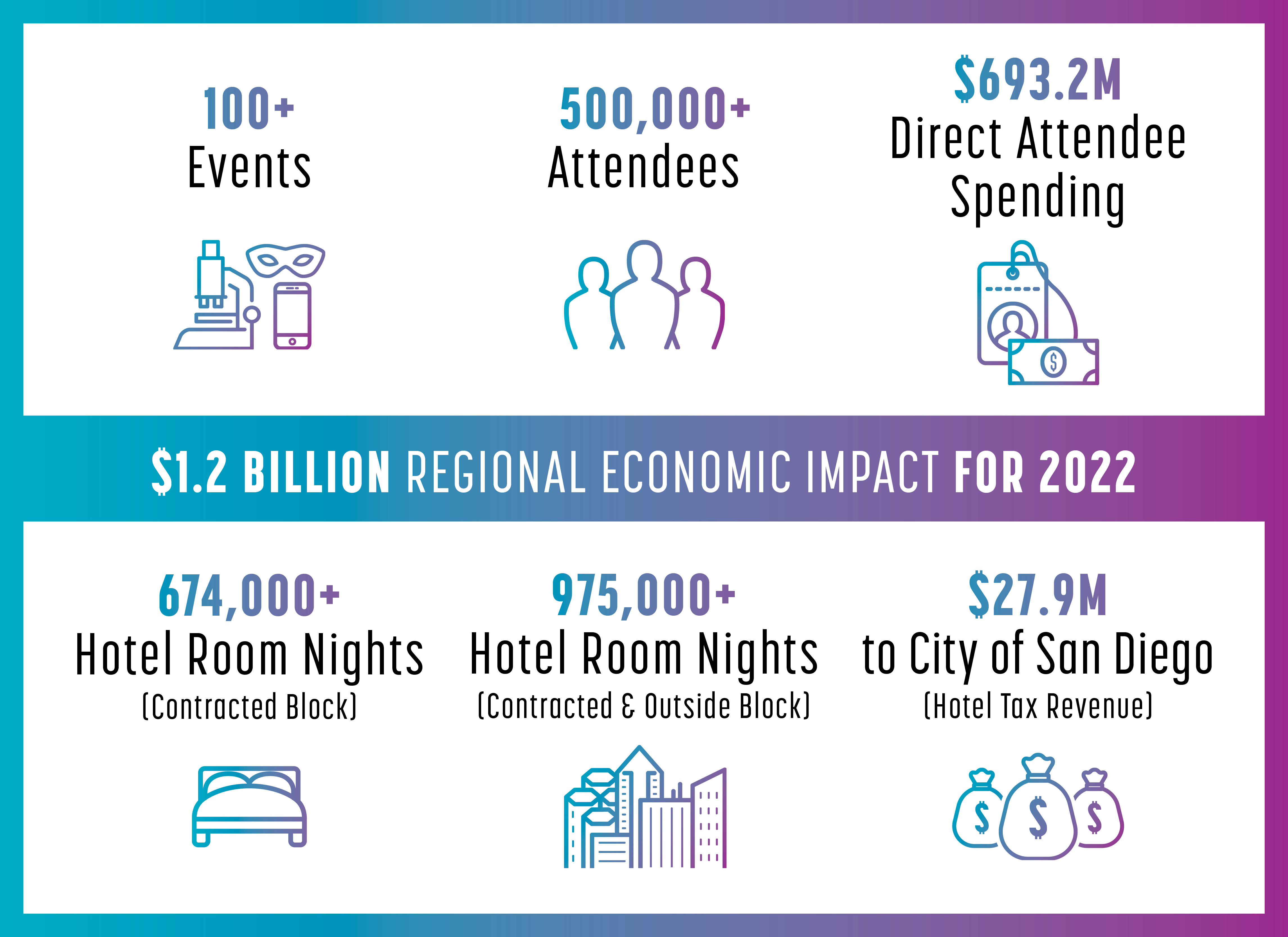 But which events produced the biggest impact? Below are the top ten events based on their overall regional economic impact.
Regional impact is the total value of an event to the San Diego economy, including direct and indirect spending by visitors. Hotels, restaurants, attractions, AV companies, printers, designers, photographers, transportation providers, caterers, grocery stores, dry cleaners, and gas stations are just some of the businesses that see increased activity during conventions.
Despite being the first full year back, many events matched their pre-pandemic numbers, and a few even exceeded them! We are thrilled to fulfill our purpose as a premier gathering place, hosting conventions, trade shows and community events that economically benefit San Diego.