Our city's combination of great weather, abundant running routes, and coastal views consistently place San Diego on national lists of the best cities for running. Throughout the year, you can go trail running through Balboa Park, tackle neighborhood hills, or opt for fast, flat courses along the water.
This June, the San Diego Convention Center will once again serve as the host of the Rock 'n' Roll San Diego Expo. With marathon, half marathon, and 5K courses, the Rock 'n' Roll Running Series will draw thousands of runners to experience our city by foot.
In anticipation of race weekend, we've highlighted six spots where you can log your training miles and experience the beauty of San Diego. If you're inspired to register for Rock 'n' Roll, use promo code SDCC10 for 10% off your 2022 race registration.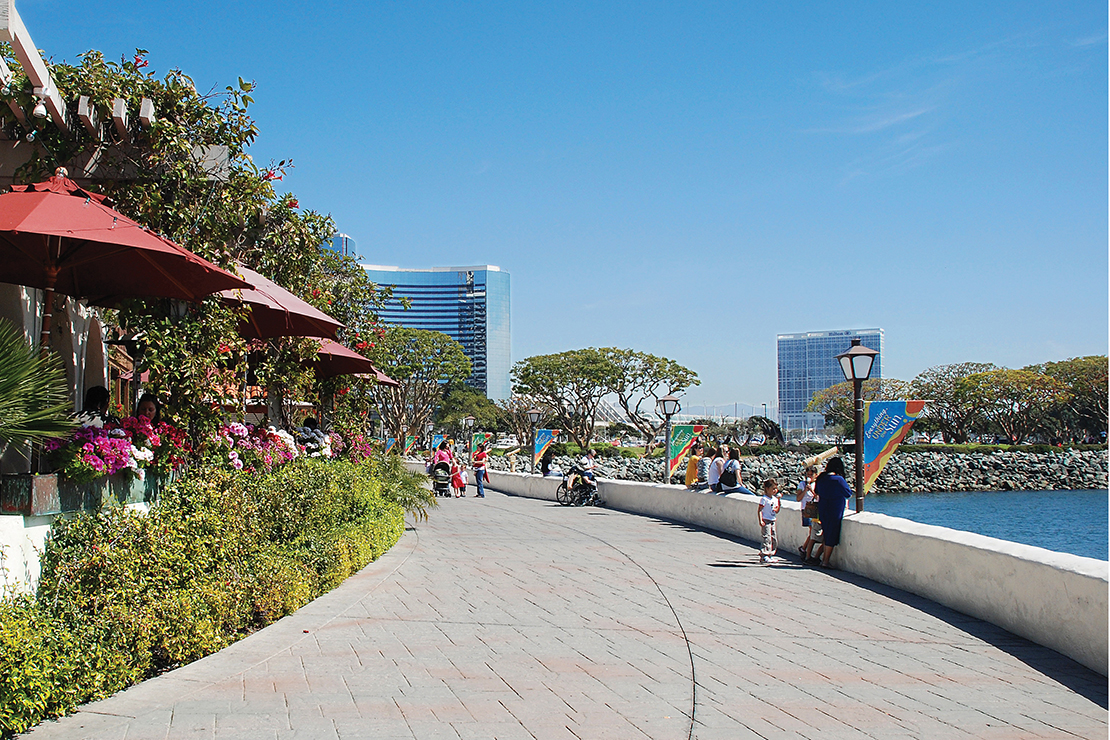 San Diego Bay
Begin on the bayside of the San Diego Convention Center and go northwest along the Embarcadero past Seaport Village, USS Midway, and Waterfront Park. Complete an out-and-back run of 4-5 miles or extend the route with a loop around Harbor Island. Turn left on Harbor Island Drive to travel past the Sheraton, Tom Ham's, and Coasterra before looping back to the Convention Center.
Tip: Go early, especially if you're running on the weekend. Sections of the Embarcadero become busy by mid-morning.
Coronado Loops
Across the Bay, you can kick off your run at the ferry landing, the Hotel del Coronado, or somewhere in-between to go past the Coronado golf course, blocks lined with boutiques and coffee shops, and beachfront resorts. Stick to a set route (see this map from Discover Coronado) or meander through residential streets to see the varied architectural styles of the historic homes.
Tip: For the complete bay experience, travel by boat from the Convention Center to Coronado.
Silver Strand
Ideal for long runs, this narrow stretch of land between Coronado and Imperial Beach has the Pacific Ocean on one side and San Diego Bay on the other (see this map from Loews Coronado Bay). Start near Coronado City Hall to do an out-and-back run of about 14 miles or add a portion of the downtown Coronado routes mentioned above.
Tip: Bring sunscreen and a hat! This route has minimal shade.
Balboa Park
Fewer than two miles north of our Convention Center is the nation's largest urban cultural park: Balboa Park. The park's trails include a mix of dirt paths, sidewalks and road surfaces – some shadier than others. Stop and smell the roses in the Inez Grant Parker Memorial Rose Garden or take a break by the iconic Lily Pond.
Tip: Check out the park's many options for post-run refreshments, including local beers at Panama 66.
Pacific Beach to Mission Beach
Start at Palisades Park, go south to the jetty (Point Medanos), and turn back for six miles of oceanfront running. You're bound to pass an eclectic population of volleyball players, skaters, day drinkers, and fellow runners. Increase the mileage by continuing north to Bird Rock or going east along PB neighborhood sidewalks.
Tip: Milestone Running organizes group runs through PB and other neighborhoods. The runs are free and open to all levels.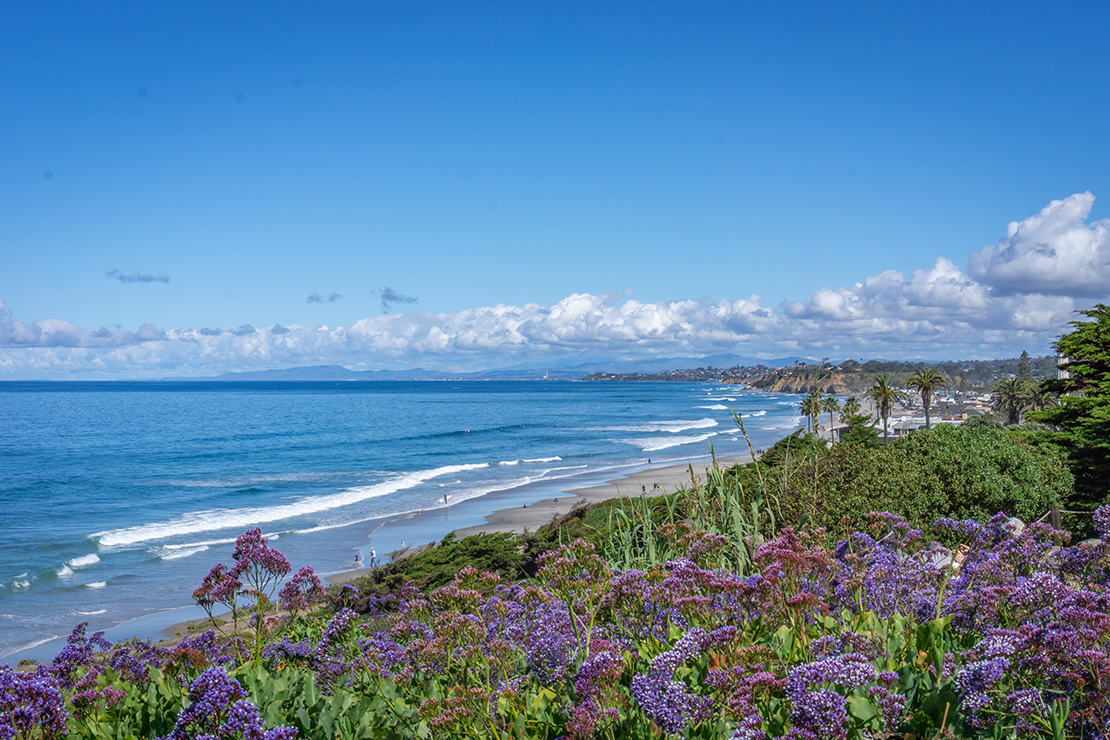 Del Mar to Encinitas
Sure, you can find other scenic runs closer to downtown, but if you need additional motivation to tackle your longest training sessions, this segment of Highway 101/PCH is hard to beat. For a marathon-ready 20-miler, begin near Del Mar Dog Beach and head north to South Carlsbad State Beach before turning back. This route will take you past surf shops, beach bars and one of San Diego's newest luxury resorts, the Alila Marea.
Tip: Bring water. Few public water fountains are available directly on the route.
-
See you at the starting line? Let's Rock 'n' Roll!