Next week, the world's premier pop culture event returns to the San Diego Convention Center. Following two summers without an in-person event, Comic-Con International: San Diego will once again unite comic book fans, cosplayers, and pop culture enthusiasts from every fandom around the world.
In 2019, Comic-Con attracted more than 135,000 attendees and generated a regional economic impact of approximately $150 million
Comic-Con 2022 will run from Thursday, July 21, through Sunday, July 24, with preview night on Wednesday, July 20. Attracting a sold-out crowd of attendees, exhibitors, speakers, and media, Comic-Con is routinely our highest-attended event each year.
In 2019, the event brought more than 135,000 attendees and generated a regional economic impact of approximately $150 million. Visitor spending on restaurant, bars, hotels, attractions, and transportation is just a piece of this estimate; the impact also extends to the many businesses involved in an event of this scale—photographers, florists, printers, design firms, media companies, and so much more.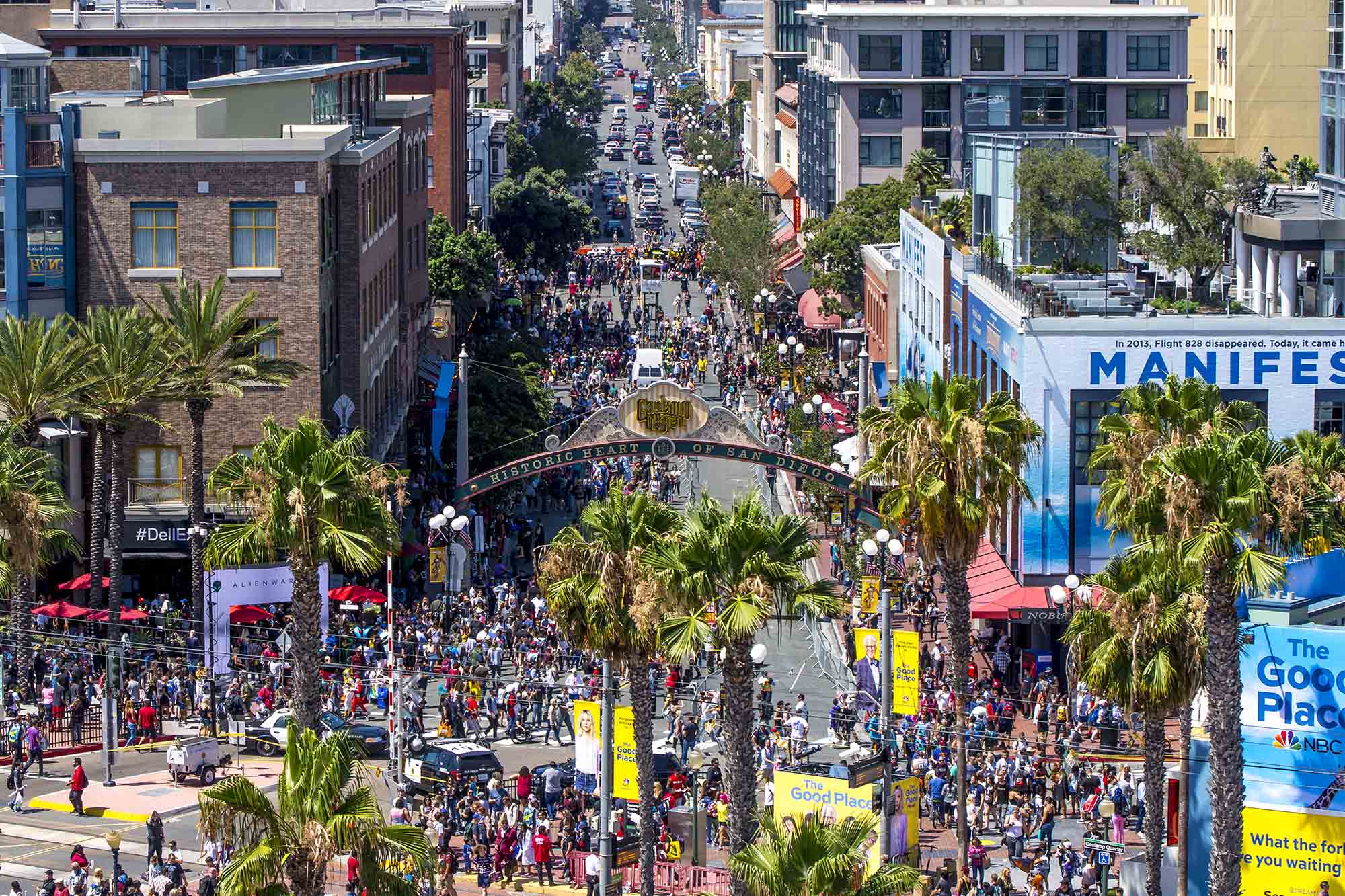 Over the coming days, the San Diego Convention Center will transform into the "home away from home" our longtime Comic-Con guests have missed these past few years.
Our colleagues will set up thousands of chairs, prepare tens of thousands of hot dogs, and clean hundreds of thousands of square feet of space throughout the building. At the same time, spaces across downtown will dress up, quite literally, with themed wraps adorning many of the surrounding high-rises. Downtown will be a veritable multiverse of pop-up parties, thematic bars, and immersive experiences. The fun even extends to the San Diego Central Library, the location of the free Comic Conference for Educators & Librarians.
"You can already see and feel the excitement here in San Diego. The enthusiasm of everyone involved—from the event's leadership to attendees to those working the event—is truly unparalleled," said Rip Rippetoe, President and CEO of the San Diego Convention Center. "Our full team of superheroes will be masked, suited up, and ready for action!"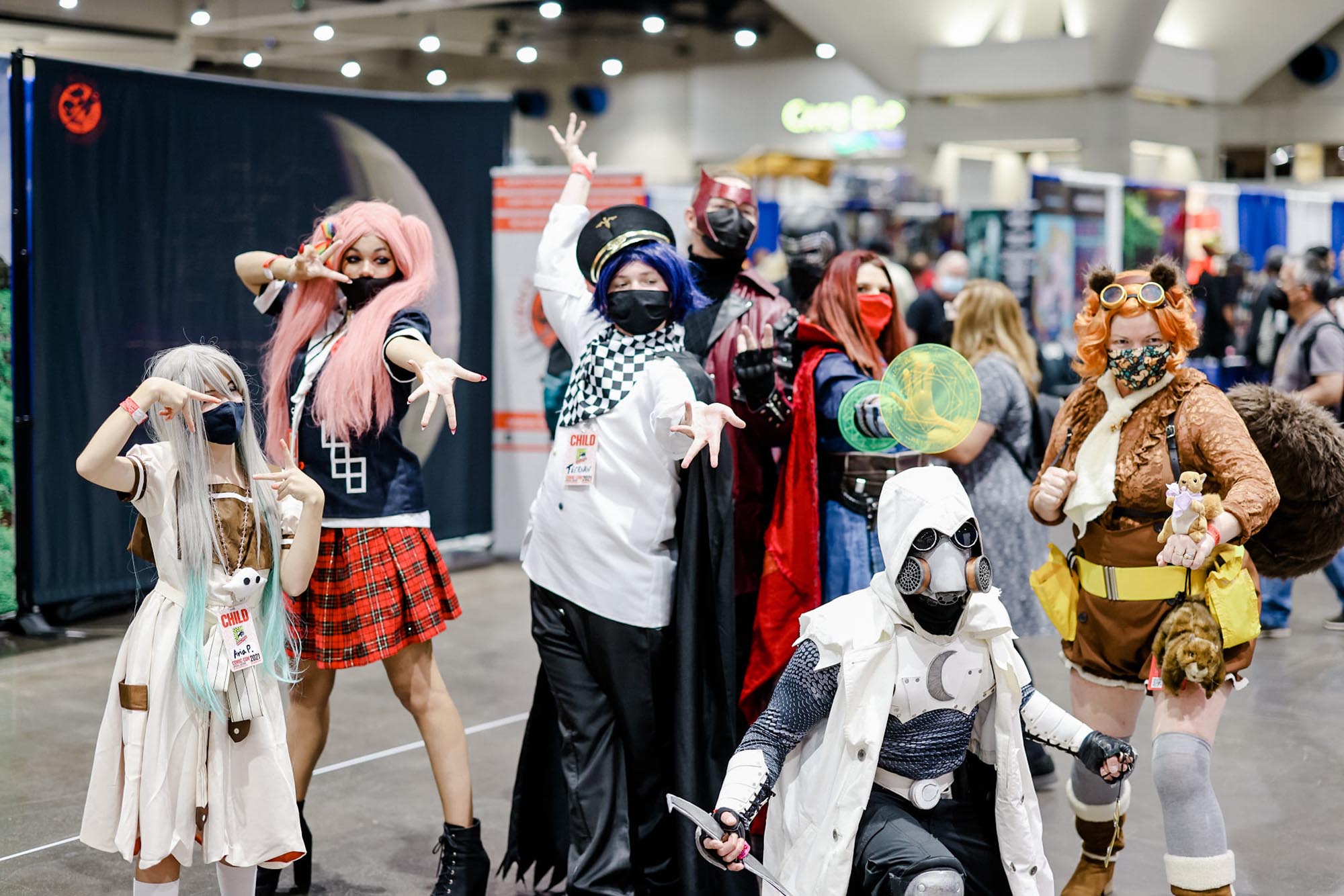 Pictured: Cosplayers at Comic-Con Special Edition, a smaller gathering that took place last November.
In support of the health and safety of all participants, Comic-Con has announced COVID-19 protocols for the event. Participants will be required to wear face coverings and provide verification of full COVID-19 vaccination status or proof of a negative COVID-19 test taken within 72 hours. Comic-Con's website has specifics and a guide to COVID-19 verification wrist banding times and locations.
The Start of a Big Year Ahead
July is also the start of our new fiscal year, which we anticipate being our first full year of event activity since 2019. The major events we're hosting this month—the Esri User Conference, Comic-Con 2022, Transplant Games, and Alzheimer's Association International Conference, among others—contribute to these forecasted annual figures: