This spring is a season of transition here at the San Diego Convention Center. As Operation Shelter to Home winds down and San Diego shifts from California's Purple to Red Tier, we are eagerly preparing for the return of event activity to the San Diego Bay.
Shelter Closing
Since April 2020, our building has provided temporary shelter for more than 4,000 people as part of Operation Shelter to Home. The operation in our exhibit halls is demobilizing over the next few weeks, with plans in place for all residents to have access to safe shelter at other facilities. See the Mayor's Office press release.
Following the closure, an extensive third-party cleaning and disinfecting process will be completed throughout all our spaces where the shelter operated. This process will meet or exceed standards of the International Association of Venue Managers (IAVM) and adhere to CDC guidance for providing clean and sanitary environments.
After the third party completes their work, our SDCC team will conduct additional deep-cleaning, disinfecting and maintenance to guarantee we are ready to begin welcoming events and attendees back to our premier gathering place.
"As we prepare to return to our primary purpose as an economic generator for this region, we will draw on the additional expertise we have gained in COVID-19 protocols through this effort, supporting our safe reopening." – Rip Rippetoe, SDCC President & CEO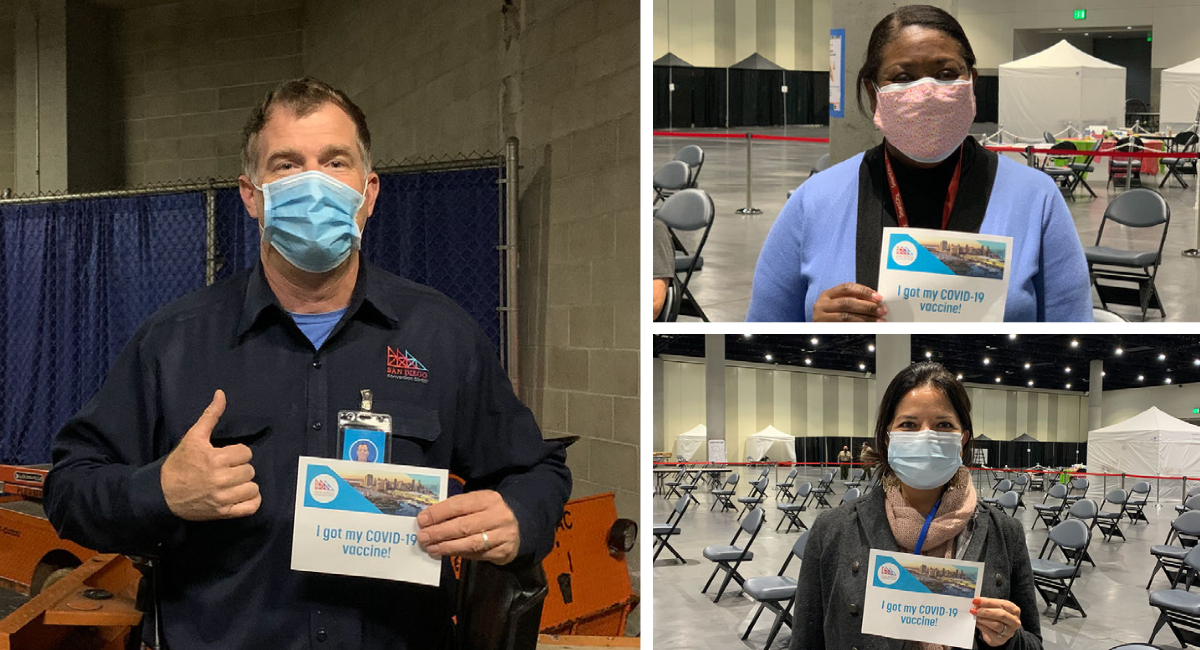 Reopening Timeline
This week, San Diego moved into California's less restrictive Red Tier, which now requires a case rate of four to 10 COVID-19 cases per 100,000 residents. The change allowed indoor operations to resume, at limited capacity and with modifications, at restaurants, gyms, movie theaters and other establishments.
Since the State of California has not yet released approved guidelines for our industry, the California Travel Association is leading a campaign for immediate action. We have signed on to a letter explaining this urgent need, as we know our meeting planners, exhibitors, and attendees need advance notice to plan their activities in San Diego. Once guidance is issued, we will update our website and our team will connect directly with meeting planners who are planning events in 2021 and 2022.
At this time, we have a full schedule of events remaining on our calendar for the second half of 2021. For details, see our online calendar and the reopening & safe meetings page of our site.
Possible Vaccination Center & Other Potential Activities
We have been in communication with local health officials about supporting other essential activities, including possibly serving as a vaccination superstation this spring. We will share further updates as plans progress.
We can't wait for the day we can begin welcoming groups back to sunny San Diego! If you have questions about these topics or anything else, please reach out to your sales contact or email us at This email address is being protected from spambots. You need JavaScript enabled to view it..